Bail Reform Gripping the Country – New Jersey Just Another Failed Testing Ground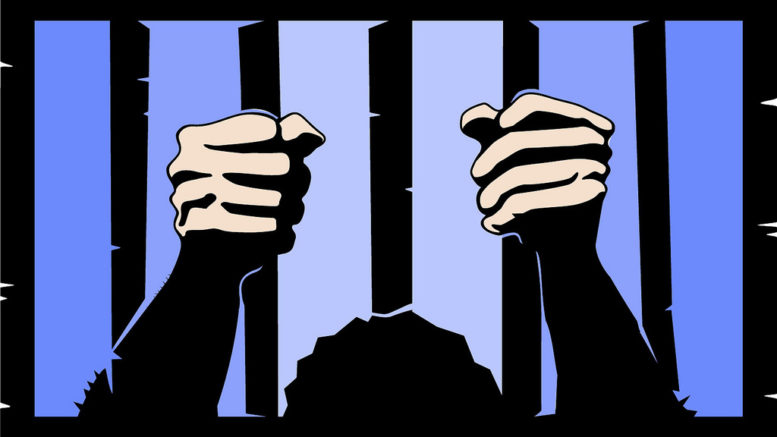 LOCK UP YOUR CHILDREN – BAIL REFORM IS COMING SOON TO YOUR COMMUNITY

(Op-Ed posted in Capital Review Mar 12, 2017)
By Jeffrey J. Clayton, Executive Director, American Bail Coalition, 3/11/17
Bail laws are currently under siege across America and for anyone who cares about crime in their communities, this is definitely not a good thing.  I wrote about this last fall and the situation is only getting worse.
The whole mess started in early 2015 when then-Attorney General Eric Holder, used his Department of Justice to support a non-profit group, Equal Justice Under Law, for the express purpose of eliminating the constitutionally-guaranteed right to bail.
New Jersey's new bail laws, passed by voters in 2014, finally kicked-in on January 1.  The new laws are intended to aid persons arrested for minor crimes, but who can't afford to bail themselves out.  Instead, court hearings are hastily convened for the purpose of determining whether or not the individuals are either flight risks or pose a danger to society.
Since the laws have been implemented, the majority have been released on their own recognizance.  No money is put up.  Rather, the defendant simply gives his "good word" that he or she will show up to court.  If that sounds like a dubious proposition, you're right.  There has been a steady stream of news stories emanating out of the state concerning individuals who have been released and almost immediately re-arrested, along with accounts of defendants whose release in the first place could be considered highly questionable.
Originally pushed by Governor Chris Christie and receiving bi-partisan support in the state legislature, the results of the new bail laws so far are making some New Jersey residents fear for their safety.
In one instance, a 20-year-old Ocean County man was arrested for soliciting sex from a 12-year-old girl in exchange for a video game console.  He was arrested, but almost immediately released when a Superior Court judge determined he was not a danger to society.  Shockingly, the state Supreme Court supported the decision.
In another case, a young man was arrested for breaking into a house.  While being arraigned, the prosecutor's office for Middlesex County filed a motion to keep him in jail.  Unfortunately, the Superior Court judge denied the motion and released Ward at the objection of the county prosecutor.  Days later, the same man was arrested again, this time for burglarizing another home.  A day later he was released back into society in accordance with New Jersey's new bail laws.
Meanwhile, two weeks ago, the U.S. 11th Circuit Court of Appeals in Atlanta heard the case of Maurice Walker vs. the City of Calhoun, Georgia.  The case alleges that the city of Calhoun and Georgia's bail system is unconstitutional.  It centers on an indigent man who was arrested and his assertion that he was denied bail simply because he couldn't afford to pay the amount indicated by a set bond schedule.  The outcome of the case may well eliminate what many consider the single most important component of the criminal justice – accountability.  If a person knows that they will be released from jail with no monetary costs involved – and they are also aware that that if they don't show up for court, no one will be coming to haul them in – there is almost no reason for them to be accountable for their actions.
The Calhoun case is one of many copycat cases that have littered our nation's courtrooms the past two years, since it was first initiated by the group Equal Justice Under Law and egged on by Attorney General Holder and the DOJ.  The stakes are high, as this case has made it to the highest judicial level so far.  And the impact of the ultimate decision is enormous, as it stands a very good chance of making its way up to the U.S. Supreme Court.
An "X" factor in the proceedings is what the influence of the Donald Trump presidency, under new Attorney General, Jeff Sessions, means to the Calhoun and other existing court cases — and to the concept of bail reform in general.
The concept of reasonable bail in our court systems is not a partisan issue, but rather is a matter of constitutionality, combined with a common sense approach to our criminal justice system.  Both Republicans and Democrats supported New Jersey's new bail laws, but it represents an unfortunate example of why bi-partisanship isn't necessarily a positive development — especially when the issue they are supporting is dead wrong.
True bail reform can be achieved, but only when the parties making decisions consider all the facts before sending us down a slippery slope from which there is no return.
About Jeffrey Clayton, Executive Director of the American Bail Coalition:
Jeff Clayton joined the American Bail Coalition as Policy Director in May 2015. He has worked in various capacities as a public policy and government relations professional for fifteen years, and also as licensed attorney for the past twelve years. Most recently, he worked as the General Counsel for the Professional Bail Agents of Colorado, in addition to serving other clients in legal, legislative, and policy matters. Jeff spent six years in government service, representing the Colorado State Courts and Probation Department, the Colorado Department of Labor and Employment, and the United States Secretary of Transportation. He is also a prior Presidential Management Fellow and Finalist for the U.S. Supreme Court fellows program. Mr. Clayton holds a B.B.A. from Baylor University, a M.S. (Public Policy) from the University of Rochester, N.Y., and a J.D. from the Sturm College of Law, University of Denver.