Bail Reform in Michigan? What Lawmakers, Local Officials, Sheriff's, and Citizens Need to Know.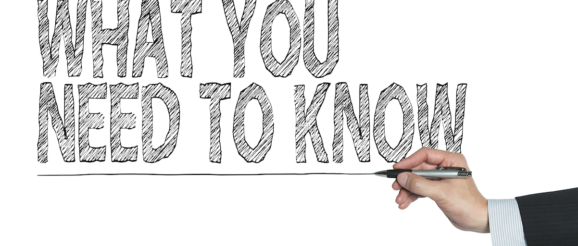 The No-Money Bail Reform Proposal has come to Michigan...
---
April 17 2018
Newark, New Jersey Mayor Ras Baraka said on February 6, 2017 that there are serious flaws in New Jersey's bail reform law that needs to be fixed.  Mayor Baraka said, after another violent offender was considered low-risk and released on a promise to appear only to kill his ex-girlfriend, "We can't go on losing lives like this."
Now, this conversation has come to Michigan, and local officials need to educate themselves to understand how it will affect them so that they can effectively participate in the process.
Representative David LaGrand
Representative David LaGrand is now looking at going to a very similar no-money bail system as New Jersey, where the right to a monetary condition of bail and judicial discretion is virtually eliminated from the system.  This series of reforms is built around Michigan moving to the Federal, New Mexico, New Jersey, and Washington, D.C. no-money bail systems.
The central premise is that release on personal recognizance becomes the standard, and then using a pretrial risk assessment instrument to predict who is dangerous or a flight risk and thus decide who stays in jail and who gets out.  In addition, a financial bail that a defendant fails to post, under recent reforms, could never serve to keep anyone in jail.  LeGrand, quoted in a recent article promoting his Criminal Justice Reform town hall, referenced his "proposed cash bail reform plan." In reality, his "reform" plan will more resemble an "elimination" plan.
In a recent town hall meeting announcing his yet to be seen plan, LaGrand said that he had been working for 14 months to reform the "cash bond system in Michigan" because 50% of arrestees cannot come up with $500 to pay bail.  Of course, LaGrand offered no evidence to back up the claim, as is usually the case with these broad gross assumptions.
Constituents who attended were left empty handed at his town hall with respect to details, however, LaGrand did note that the Chamber of Commerce, Association of Prosecutors, Association of Counties, and the Mackinaw Institute all supported his plan – something we find peculiar given the lack of any plan.
Although LeGrand was short on details, he wasn't short on anecdotes.  At one point, LaGrand used himself as an example in detailing the hypothetical theft of a Brittany Spears CD…and then being "stuck in jail" over a $500 bail.
Representative LaGrand does not have a problem with bail, he has a problem with judicial discretion. Judges routinely release thousands of defendants on their own recognizance and are keenly aware of the consequences of spending a day or two in jail. Assuming that job loss is possible because of a day or two in jail – and not the fact they were, in fact, arrested on a criminal charge – is irresponsible at best.
What Representative LeGrand is NOT telling you…
LaGrand's proposal of dangerous "black box" risk assessments, onerous conditions of release that put defendants on probation before conviction, "catch & release" policies that put the rights of defendants before the rights of victims, and burdensome court rules that will cost the taxpayers of Michigan millions of dollars, will weaken criminal accountability and put victims and law enforcement at risk.
Another huge problem for law enforcement and prosecutors in Michigan under LaGrand's proposal: every offender in Michigan is presumed to be released upon their own recognizance.  If the prosecutor wants to request bail, he will have to likely make an evidentiary showing that the defendant: (1) would impose an undue danger to the community; or, (2) there is a significant risk that the defendant would pose an undue danger to the community.  This will involve significant additional costs on law enforcement and prosecutors.  In addition, courts will likely be forced to make written findings on eleven bail-setting factors in order to impose a bail, which will further strain court resources.
Harris County, TX – 3rd largest in the U.S. – Buyer's Remorse on Bail Reform
These broad reforms were recently tried in Harris County, Texas, where thousands of misdemeanor defendants were released virtually overnight on a simple promise to appear (called a "Sheriffs' Bond") rather than having to post bail.  As a result, Harris County Attorneys have said they now have a "culture of non-accountability" with 40% of defendants failing to show up for Court.  Texas Tribune – What's happening in Harris County now that the sheriff issues bail bonds.
Of course, the federal judges' order has been mostly over-turned by the U.S. Court of Appeals for the Fifth Circuit.  We also learned that the rate of failing to appear on a promise to appear was six times higher than on a secured bail.
Eric Holder's Bail Reform coming to Michigan?
How will bail reform directly eliminate all financial conditions of bail?  It will adopt the Eric Holder's equal protection affordable bail theory by state statute.
By saying that a Court shall not impose financial conditions that results in the pretrial incarceration of a defendant "solely because the defendant is financially incapable" of posting bail, the State of Michigan will eliminate all financial conditions of bail.  An unposted bail, under this language, is de facto excessive because a person with the means to post the bail would be released.  This precise language appears in the federal, Washington, D.C., and New Jersey statutes.  This over-rules the centuries-old doctrine of excessive bail, which is not a question of mere affordability.  In fact, after New Jersey implemented this language on January 1, 2017, 97 total financial bails were set in 142,663 felony crimes charged during the course of 2017.
Pretrial Risk Assessments – Computers, not judges, make the call for public safety.
The national bail reform effort focuses on requiring that in setting of bails a judge will have to consider the results of a pretrial risk assessment tool.  This will require robust spending to implement this requirement across Michigan.  Of course, if the risk assessments are not automated and are interview-based, this would require the creation of a pretrial services program in each of Michigan's 83 counties.
In addition, the results of risk assessments have been speculative at best.  In a first-of-its kind study of risk assessments in practice issued in December, 2017, Professor Megan Stevenson at George Mason University School of law found that the results of pretrial risk assessments in practice were dubious.  She began by noting that "virtually nothing is known about how the implementation of risk assessment affects key outcomes: incarceration rates, crime, misconduct, or racial disparities."  After looking at several years' worth of data from Kentucky and other jurisdictions, she concluded that risk assessments only lead to a "trivial decrease in the incarcerated population," that they "had no effect on racial disparities in pretrial detention," and that "failures-to-appear and pretrial crime increased as well."
Other recent studies call into question whether the expense and time of implementing pretrial risk assessments is worth it in light of the fact that they are not particularly predictive.  One recent study by researchers at Dartmouth University found that untrained persons on-line can do equally as good at predicting new crimes as a widely-used risk assessment algorithm in the criminal justice system. "There was essentially no difference between people responding to an online survey for a buck and this commercial software being used in the courts," said the researchers. "If this software is only as accurate as untrained people responding to an online survey, I think the courts should consider that when trying to decide how much weight to put on them in making decisions."
Other States and Law Enforcement Rejecting Bail Reform – and for good reason.
The calls from law enforcement against the New Jersey and New Mexico no-money bail systems have been continuing.  The New Mexico Governor, a former prosecutor, called for a complete repeal of the new bail system, citing a case where a prior offender out on a free bail shot a police officer, who survived the shooting since the bullet hit the officer's badge.  Law enforcement in New Jersey have made continuing calls for changes, with one officer insisting that the ink isn't dry on the police reports before defendants are released.
In fact, don't take our word for it.  Watch New Jersey Port Authority Police Sergeant Chris McNerney testify as to the flaws of the New Jersey bail system before the New York Legislature:
---
---
What does bail reform in action look like?
The Price Tag for Bail Reform? (make sure you are sitting down).
Another big problem with these no-money bail systems: they are expensive and the savings do not materialize.  New Jersey is only one year in, and despite raising $135 million in Court fees and costing counties roughly $50 million annually, the program will run a deficit in 2018.  In Washington, D.C., the cost is roughly $65 million annually to run that system.  Michigan is about fourteen times larger in terms of population, so the cost to implement in Michigan could be quite high.  In California, legislative analysts estimated that a version of the plan in California that is very similar to Michigan's plan would cost hundreds of millions of dollars in several different categories.
Do Michigan judges already consider a defendant's financial resources in bail setting?  Yes.
Finally, the heart of the argument for bail reform is that Judges are not taking into account the financial resources of a defendant in setting bail.  Not in Michigan.  Michigan's Criminal Court Rule 6.106(F)(1)(f) requires consideration of "defendant's employment status and history and financial history insofar as these factors relate to the ability to post money bail."  Further, nothing in the rules is to be construed to "sanction preventative detention," which means that intentionally setting high bonds to detain rather than meet the purposes of bail is not allowed under the rules.
Michigan's bail system does not suffer from the detriments seen in other states.  Significant bail reform legislation like Representative LaGrand has said he will introduce is, unfortunately, a solution in search of a problem that will strain Michigan's criminal justice system, decrease criminal accountability, all while having very little if any positive results.
---
El Paso County Texas Commissioner's Court: Show Me the Money