The Year 2017 in Review: New Jersey Bail Reform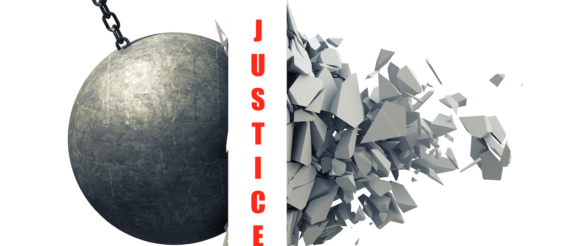 New Jersey Bail Reform – the destruction of criminal accountability.
by Chris Blaylock, American Bail Coalition
---
As year one comes to a close on the NJ Bail Reform Act, which went into effect on Jan 1, 2017, it's clear that New Jersey is now paying the price of taking a huge bite out of the poison apple that is the "bail reform movement."
While reformers and the NJ judiciary would like you to believe that the reforms are working, they have yet to provide any data to support the notion and wide criticism from law enforcement, victims, legislators, and citizens paint an entirely different picture.
Lawmakers need to come to the realization that while well intentioned, bail reform simply missed the mark. The claim that New Jersey bail reform is working is simply baseless without statistics to support it. The primary components that sold bail reform to voters were the idea that preventative detention would apply solely to the most violent offenders – which it does not, and that low-level offenders would be released without the constraints of monetary bail – which is not happening.
While New Jersey lawmakers and the judiciary are high-fiving and celebrating the first year of implementation, many still languish in jail on non-payment of fines and low monetary bonds issued by municipal courts – all while sexual predators, drug dealers, prior felons with loaded guns, and offenders who spit on and assault cops walk out of the jail on a "pinky promise" with a complimentary bus pass.
The statistics – where are they? The New Jersey judiciary has yet to release any statistical data on bail reform to help measure the performance of the program. No failure to appear rates. No recidivism statistics. No information on violations of pretrial release. Nothing has been released – with the exception of the jail population stats, something that conveniently bodes well with their baseless claim that bail reform is humming along as intended. We can only draw two conclusions about the stats; (1) The judiciary has them and simply refuses to release them, or (2) The judiciary does not have them which sadly would demonstrate incompetence on such an important public safety issue.
The Judiciary's only measure of success – pretrial jail population. The NJ judiciary claims bail reform "is working as intended" based solely on one measure – the decrease in the pretrial jail population. Not only is this woefully inadequate in determining any success or failure of bail reform, it's also misleading. The NJ judiciary has reported a 17.2% decrease in the pretrial jail population in NJ as of Oct 31, 2017 under bail reform. In the prior year period, the pretrial population had decreased 14.9% under the old cash bail system. In fact, the decrease in pretrial jail inmates has been a trend for several years under the old cash bail system.
Criminal Justice Reform will go broke in 2018 – so where are all the savings they promised? Acting Administrative Director Glenn Grant is on record as saying that, despite the increased filing fees New Jerseyan's have had to endure, the state will run out of money to fund the program in mid-2018. So, where did the savings go? How will New Jersey now pay for the tab now creeping into the hundreds of millions?
Was taking the decision of out of the hands of family a good idea? Aside from the fact that New Jersey has now destroyed criminal accountability, the careless release of those in need – who may be a danger to themselves or society – has been taken away from the people who know them the best – the family. This has had destructive results as offenders who may otherwise be forced to address their drug addiction due to the family's decision of not posting their bail is now released with no accountability – only to continue the dangerous cycle of drug abuse.
South Plainfield, NJ – Man Dead of Overdose after being Released TWICE under NJ Bail Reform
Pretrial Release Services is failing as preventative detention becomes the backstop for repeat offenders. The inefficiency and lack of accountability of New Jersey's Pretrial Services Unit has led to gross judicial overreach by using preventative detention as a backstop for those violating burdensome conditions of release. Despite the fact that financial conditions can still be set under current law, the judiciary broadly refuses to use financial conditions – using only the option of release under pretrial services or detention.
Jersey City, NJ – Woman arrested for 3rd time this year detained without bail for 10 decks of heroin under NJ Bail Reform
Jersey City, NJ – If preventative detention (no bail) was meant for the most violent offenders, why was this NJ teen denied release?
Preventative detention was suggested as a way to hold dangerous defendants in jail. Unfortunately, prosecutors lose a majority of such motions (only 42% are granted), and rather than having to post bail, which would ensnare some defendants, they are instead released on a promise to appear which lacks the additional measure of accountability to which the court and victims would benefit under commercial surety bail.
With bail reform also came proprietary and self-proclaimed "evidenced-based" risk assessments. In New Jersey's case, the use of the risk assessment developed by the Arnold Foundation is suspect at best and is currently being challenged in federal court which challenges its use. Additionally, the use of such computers has been recently called into question, both from the perspective of a prosecutor and a defendant, because the computer programs are proprietary, "black-box" algorithms that prevent the parties from a criminal case from seeing behind the curtain and understanding how the algorithms were built, what biases are inherent in them, and how a party may be prepared to dispute the results.
Is it fair to "Little Johnny?"  The bail reform narrative is compelling, however, the "reformers" messaging is distorted and manipulative. New Jersey bought it – all of it – and were lied to in the process.  No reasonable person wants to see "Little Johnny" jailed with unnecessarily high monetary bail for stealing a sandwich because he's hungry and homeless. The reality is, "Little Johnny" never had to worry about that in New Jersey before bail reform. Judges have always had discretionary power to release on recognizance. What he did have to worry about was criminal accountability – and that was a deterrent to "Little Johnny" not to steal. In a post bail reform era in New Jersey, "Little Johnny" can now move on to better opportunities – with the comfort of knowing that nothing will keep him in jail now – short of a 50/50 shot at preventative detention if it even comes to that. "Little Johnny" will also not have to enlist his family and friends to take responsibility for his pretrial release – a nuisance that any up and coming offender would appreciate not having to deal with.
"Little Johnny" is free now…free to victimize at will with the promise of "bail reform" to shelter him from being held accountable for his actions.
The Maryland-based Pretrial Justice Institute recently gave New Jersey the only "A" grade in their biased and self-serving national report card on bail reform. We're guessing "Little Johnny" gave it an "A" grade too…along with every accused pedophile, cop beater, heroin dealer, and prior felon arrested with a loaded handgun during 2017 in New Jersey.
Bail Reform swung the pendulum too far in its attempt to right what some believed was an unjust bail system. It's time we close down the social experiment of New Jersey bail reform and give the voters what they truly wanted – meaningful reform that addresses truly "low-risk" first time offenders but maintains the judicial discretion of accountable pretrial release that surety bail provides.
---